Creating the medicines that patients need.
We're committed to health care for all. That's why we have a range of biosimilar drugs in our U.S. portfolio,1,2 to ultimately help more patients.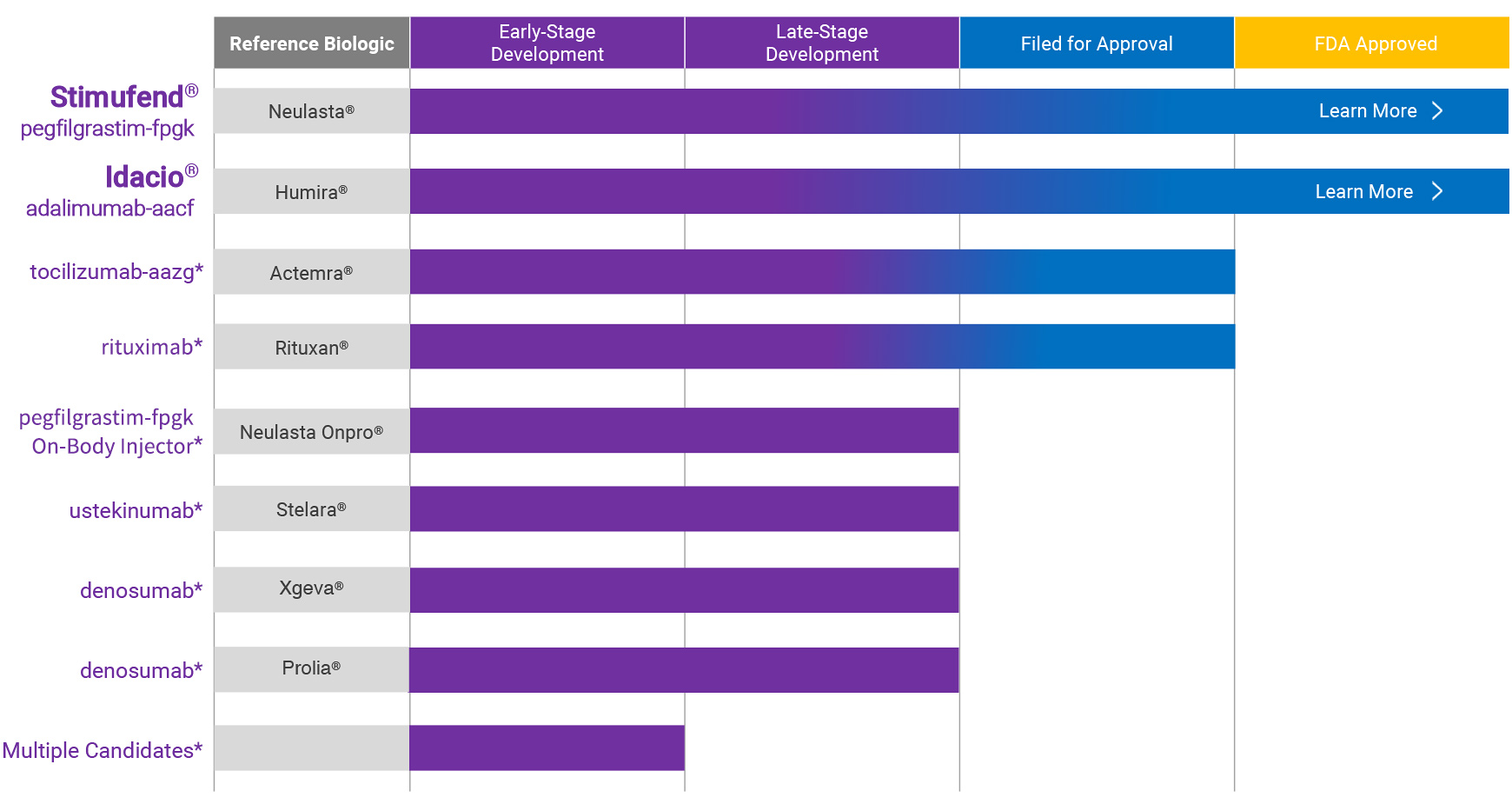 Currently, we're developing biosimilar medicines for oncology and immunology, plus multiple delivery systems, expected at a steady rate across the next 5+ years. Being committed to the future of biosimilars means we're always thinking ahead.
Advanced science, manufacturing and support for biosimilars