Why a biosimilar?
What makes a biosimilar so different?
Biosimilars are highly similar versions of an existing FDA-approved biologic drug (also known as the 'reference product') which have no clinically meaningful differences in terms of quality, clinical efficacy and safety.1
The introduction of biologics has revolutionized treatment of a variety of chronic and life-threatening conditions, including cancers and autoimmune diseases.2 However, the high cost of their development and manufacture can restrict access to treatment in both developing and developed countries alike.2 Fortunately, biosimilars provide a solution: a lower-cost treatment option from which patients can expect the same safety and efficacy as from the reference product.3
Unlike generic versions of small molecule drugs, biologics cannot be exactly replicated due to their large size and structural complexity.1,4 Instead, a manufacturing process is designed and closely monitored to produce biosimilars which demonstrate high structural and functional similarity to the reference product.2,3,5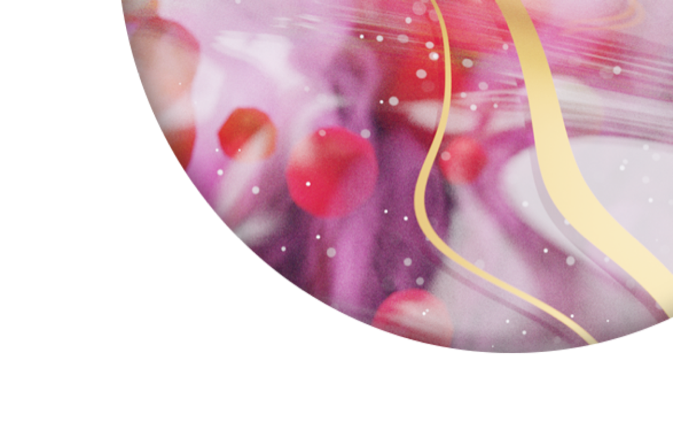 What are biosimilars used for?
Biosimilars, like their reference products, are used in many different therapy areas including cancer and a number of autoimmune diseases. Fresenius Kabi is currently developing biosimilar treatments for use in oncology and immunology.
Patients can be initiated directly on to a biosimilar drug as the stringent FDA approval process ensures that they pose no additional efficacy or safety concerns compared to the reference product.6
Patients who are already receiving a different biologic treatment can also be changed or 'switched' to a biosimilar – learn more about this process here.
Why are biosimilars important?
Biosimilars offer a lower-cost treatment option, broadening patient access and potentially allowing patients to initiate biologic therapy at earlier stages in the treatment cycle.3
Through promoting health care cost savings, biosimilars may aid in reallocating resources to other areas of the health care system.2 Just 2% of people in the U.S. use biologics, but they still make up 40% of total prescription drug spending.7 Biosimilars may therefore enable physicians to adhere more closely to clinical treatment guidelines and allow payer reimbursement of innovative medicines.3,4
Are biosimilars cheaper?
The amount of money spent on biologic medicines has been getting higher, with an over 50% increase in U.S. spending between 2014 and 2018.8
Biosimilars introduce market competition, not only with reference biologics but also with other biosimilars, encouraging manufacturers to offer further discounts to capture greater market share.2 It is estimated that biosimilars can offer 30% price reductions when compared with reference biologics: price reductions of up to 27% for oncology biosimilars have already been observed shortly after market entry.3
Thanks to biosimilars, direct spending on biologic drugs in the U.S. is estimated to drop by $54 billion between 2017 and 2026.9 Through increasing competition in the biologic market, biosimilars may not only reduce health care system costs, but also foster more patient-centered innovations by pharmaceutical companies, such as the development of new formulations or injection devices, more convenient administration routes or approaches to help with adherence.10
What are the risks of biosimilars?
For all biologics, including biosimilars, there is the potential risk of immune-based adverse reactions.11 Immune responses can impact both efficacy and safety, potentially induce anaphylaxis and promote the development of anti-drug antibodies.5,11 To mitigate this risk, the FDA requires that biosimilars elicit no clinically meaningful differences in immune response compared with the reference product, as evidenced by clinical immunogenicity assessments.5
Are biosimilars safe?
To obtain FDA regulatory approval, biosimilars must demonstrate high structural and functional similarity to the reference product.5  Extensive comparator studies, encompassing analytical, non-clinical and clinical studies, assess toxicity, pharmacokinetics (PK), pharmacodynamics (PD) and immunogenicity of biosimilars against their reference products.5 Only minor differences in clinically inactive components are tolerated.5
Health care providers and patients can therefore expect the same efficacy and safety from a biosimilar as they can from the reference product.3 Following approval, the biosimilar must also undergo any additional specific safety monitoring required for the reference product.3
References
Declerck P, et al. The language of biosimilars: Clarification, definitions, and regulatory aspects. Drugs. 2017;77(6):671-677.
Kabir ER, et al. The breakthrough of biosimilars: A twist in the narrative of biological therapy. Biomolecules. 2019;9(9):410.
Janjigian YY, et al. Talking to patients about biosimilars. Future Oncol. 2018;14(23):2403-2414.
Barbier L, et al. The efficacy, safety, and immunogenicity of switching between reference biopharmaceuticals and biosimilars: A systematic review. Clin Pharmacol Ther. 2020;108(4):734-755.
FDA. https://www.fda.gov/media/82647/download. Published 2015. Accessed May 5, 2021.
Dalpoas SE, et al. Barriers to biosimilar utilization in the United States. Am J Health Syst Pharm. 2020;77(23):2006-2014.
Inserro A. https://www.centerforbiosimilars.com/view/enzi-hassan-introduce-bipartisan-bill-to-improve-biosimilar-education. Published 2019. Accessed May 5, 2021.
Dean EB, et al. Physician, practice, and patient characteristics associated with biosimilar use in medicare recipients. JAMA Netw Open. 2021;4(1):e2034776.
Bionest. https://bionest.com/biologics-us-vs-europe/. Published 2019. Accessed May 5, 2021.
Dutta B, et al. Identifying key benefits in European off-patent biologics and biosimilar markets: It is not only about price! Biodrugs. 2020;34(2):159-170.
McKinnon R, et al. Safety considerations of biosimilars. Aust Prescr. 2016;39(6):188-189.
Looking for more information?
If you would like to know more about Fresenius Kabi and our unique approach to biosimilars, please get in touch.
Contact Us